Still in Lake City, Florida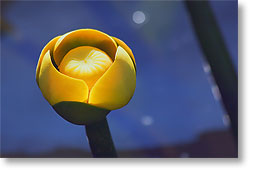 Sunday, 8 April 2007 - Happy Easter to all who celebrate it. We've spent a much more relaxed Easter than we had planned to because an Arctic blast of cold air has kept us from moving further north. Officially, it dropped to just a bit below freezing last night, although at the RV here it stayed just above.
I forgot to mention in my last report that we're staying at Wayne's RV Resort while in Lake City. Calling it a resort is something of a stretch. It reminds me a lot of the Shell Lake Campground we stayed at in Arkansas on our way to Texas last autumn in that Wayne's looks like it was once a KOA campground but has had no maintenance done to it since the change in ownership.
For instance, the wallpaper in the men's shower is peeling, vent covers in the shower stalls have been removed, leaving a view of dingy pink insulation instead, and no pressure to the shower water. On the goood side, there was hot water. On the bad side, in the shower stall I unfortunately selected, the cold water didn't work. The knob turned but nothing happened, so my shower was very quick.
And that's just the showers. The place generally has a rundown and seedy look, not just the resort's buildings, but many of the permanent units as well. After spending months in snowbird RV resorts, one forgets what campgrounds can be like.
On the plus side, it's a member of Passport America so the price was right, our site is a nice level pull-through with a clear view of the satellites, has 50 amp service, and has been quiet (no trains, planes, or freeways within earshot), so it's not all bad.
Monday we continue our northward trek though, regardless of weather, and are looking to make it as far as Cartersville, Georgia, just north of Atlanta, or roughly halfway to Ohio.
The photo is of a Yellow Pond Lily, taken at one Lake City's lakes.
For Sandra's account of the day, click here.

Overnighting in Lake City, Florida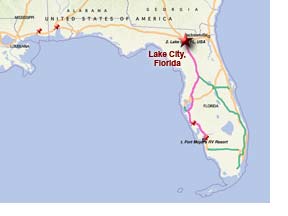 Saturday, 7 April 2007 - Wow! What a day. Florida spent most of it making me appreciate leaving it even more than I would have already. It took almost an hour this morning to fill up with diesel fuel, traffic almost the whole 306 miles (492 km) that we traveled from Fort Myers to Lake City was bumper to bumper and amazingly was the worst north of Tampa out in the middle of nowhere with frequent inexplicable traffic jams that would come to a complete stop and in Lake City the first gas station we stopped at to fill up the truck was out of fuel.
The reason it took so long to fill up this morning was the gas station we had been using was nearly out of fuel with only one diesel pump open and it had a lineup. Figuring by the time we got to the pump it too would be out, we went in search of another station and had to drive miles to find one with diesel. To pay at their pumps required entering a US zip code, as all of them did around Fort Myers, so if one doesn't have a US zip code, as we don't, one normally has to go inside, wait in line, give the cashier a credit card to hold, go back out to the pump, fill the tank, go back inside, wait in line again, and then go through the credit card payment routine. The procedure was quite annoying and defeated the benefits of paying at the pump and all gas stations we used there required payment first. It's great living in a dishonest society.
That had been the usual procedure the times we filled up around Fort Myers, however on this day they added a new twist, when I first talked with the cashier and explained that I didn't have a US zip code, the cashier insisted that instead of leaving my card with her I had to tell her exactly how much fuel I wanted. I said I wanted to fill up and had no idea how much fuel I needed. She said I had to give her an exact amount or she couldn't ring it up. I explained I had never before needed to state a specific amount of fuel the countless times before when I've wanted to fill the tank and she merely repeated I had to give her a specific number of gallons or she couldn't ring it up.
By now I'm steamed, so I took my card back and went in search of another station with diesel. When we're towing, if the tank is full we can make our day's destination (usually around 300 miles) without having to fill the tank again later in the day, something I like to avoid if at all possible, so starting out with a completely full tank is important.
To find another station with diesel required more miles of driving and I encountered the same procedure with the credit card, except this time the cashier told me if I didn't know exactly how much fuel I needed for the fill up to just give her an amount greater than I would need and once I had the final amount after filling up that's all that would be charged to the credit card.
So that's what I did and it was actually a safer procedure than simply leaving the card with the cashier and if the first cashier hadn't been such a moron the same procedure would have probably worked there too.
Anyway, after the difficulties with just getting fuel and the heavy traffic all day, I'm worn out.
We had none of those difficulties in the Coastal Bend of Texas. No traffic. No US zip code requirement when paying at the pump. Fort Myers had great weather, but after a month there I've come to hate what it's become. If we ever go back to Florida, we won't be staying in any of its large cities.
For Sandra's account of the day and photos, click here.

Last Full Day of Winter Tour 3

Friday, 6 April 2007 - Well, today is a very sad day for me, the last full day of the Odyssey's third winter tour. Tomorrow we are scheduled to pull up stakes and begin our northward trek back to Ontario, with a stopover in Ohio on the way to visit with my family for a few days. Even though Ontario is a great place to spend a summer, it is still somewhere we have to be for a specific length of time, so therefore some loss of freedom.
Anyway, that's the price we must pay for escaping the northern winter, so to make myself feel better, it's time to start planning for next winter's tour for which we're considering going west again, but only as far as the Rocky Mountains and then going south along their eastern side into Texas and then turning west again for desert country. Except for the Badlands and Black Hills of western South Dakota, I've never seen much of the eastern side of the Rockies and the Odyssey wouldn't be complete without doing that at some point.
As seems fitting though for my somber mood today, today dawned cloudy with some sporadic rain and it was one of the few totally overcast skies we've had during our month in Fort Myers. The skies have since cleared and the sun is out again, so the cloudy spell was very shortlived.

We Bid Farewell to Six Mile Cypress Slough

Yesterday though was a beauty all day, quite warm and sunny, so Sandra and I tried to make the most of it by revisiting Six Mile Cypress Slough Preserve, one our favorite places in Fort Myers. We got there early and bought ourselves two hours of parking, which is enough time for a leisurely stroll along the entire length of the Slough's boardwalk. As usual, we saw a fair number of interesting things, mostly large wading and fishing birds like anhingas, cormorants, egrets, herons, ibises, storks, but also some lizards, turtles, woodpeckers, a couple wild pigs, and the ever-present squirrel.
From there, we went for a late breakfast at the nearest Cracker Barrel Restaurant, where we used up the remains of our last Cracker Barrel gift certificate Sandra's co-workers had given her almost 3 years ago as a going away present and what proved to be a most useful gift over the years.

We Cross the Caloosahatchee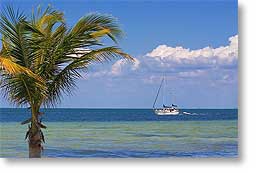 On our way back to the RV from breakfast I saw a sign for Cape Coral, realized we hadn't been there yet, and decided that was the time to rectify such an oversight if we were ever going to see it on this trip.
Cape Coral is a city across the Caloosahatchee River from Fort Myers and largely middle-class residential and therefore proved to be fairly boring, at least what we saw of it, which admittedly wasn't much.
However, while there we saw a sign for Pine Island and decided that would probably be more interesting and so gave it a look too.
Pine Island isn't exactly a barrier island since it's in the sound created by the true barrier islands along that section of Florida's coast and since it shares its geology with the mainland and not with its neighboring sandy barrier islands. It had no significant amount of beach that we could see like that found on Sanibel, Captiva, and Hickory Islands, but it's much like a barrier island in that it runs parallel to the coast and is rather narrow.
Pine Island proved to be a good news/bad news place. Good in the sense there was far less traffic than on the overly popular beach islands, but bad in the sense there was little there worth photographing and absolutely no public parking in the few areas where I could have taken some photos, like at the village of Bokeelia on the north end of the island. I did take the photo above while there, but had to stop right in the road in order to do so. Fortunately, there was no traffic.
The most interesting thing we saw on the drive to and from Pine Island was the community of Matlacha which is built on a series of small islands along the road and had quite a number of the typical beach and marine shops painted in all kinds of tropical colors. On the drive back to the mainland we stopped in Matlacha at the rather picturesque Sandy Hook Fish & Rib House and took some photos from there.

We Then See Some of Downtown Fort Myers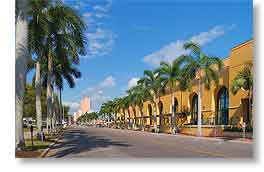 We visited downtown Fort Myers one evening a few weeks ago and weren't particularly impressed with it, especially after having seen Sarasota's and Naples' downtowns, but since we were going through downtown Fort Myers on our way back to the RV from Pine Island we decided to give it another look, especially along the harbor.
After parking and walking around for a while, taking some photos of what was there, mostly along the waterfront, we still weren't impressed and left without much delay. The photo on the right is about as good as it got. Downtown Fort Myers, while having its good points here and there, is almost an afterthought compared to Naples' and Sarasota's downtowns.

The Plan

As I mentioned above, we are scheduled to leave Fort Myers tomorrow, bright and early, and arrive in Lebanon, Ohio near the end of next week, stay there for the weekend, then move on to Columbus for a few days, and then arrive back in Ottawa near the end of the month in time to see to our tax returns. Joy.

We Do Big Cypress and Glimpse the 'Glades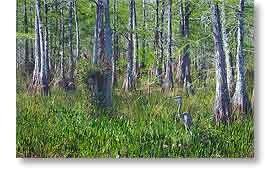 Tuesday, 3 April 2007 - Today, as the end of our stay in Florida is drawing near, we headed for the Everglades but spent most of the day in the Big Cypress National Preserve, which is part of the Everglades ecosystem and for all practical purposes part of Everglades National Park, except two native tribes, the Seminole and Miccosukee, have rights to live in the Preserve.
We drove as far south as Chokoloskee Island, where we had a picnic lunch beside Chokoloskee Bay. The island is one of the Everglades' Ten Thousand Islands and the end of the road in that region of Florida. The islands are the westernmost part of the national park and to the east we did get as far as the park's Shark Valley Visitor Center before turning around and heading back to Fort Myers.
Big Cypress though was where we saw the most, including countless alligators and birds. We drove the paved section of the Preserve's Loop Road which took us 8 miles into the bush and while the main road was interesting, this back road allowed us a closer and much more leisurely look at things. The photo above was taken near the end of the paved section. There's a great blue heron in the foreground that's hard to see in the small image. Click on it for a better view.
All in all, we had a great day, leaving this morning around 10am, driving almost 250 miles (400 km) in total, and getting back around 6pm.
For Sandra's account of the day and more photos, click here.

An Exciting Weekend!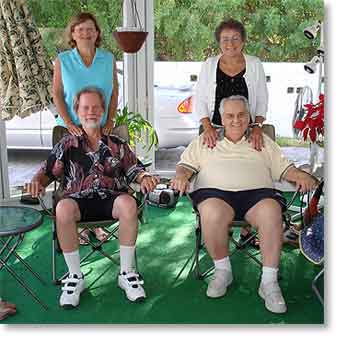 Monday, 2 April 2007 - This weekend we achieved one our goals for this year's trip to Florida and that was to visit with my long-time friend and former employer, Bill, who retired a few years ago to exotic Anna Maria Island, a barrier island off the Gulf coast of Florida near Tampa Bay and just west of Bradenton.
We left Saturday morning to head up there and on the way achieved another goal and that was to see the Audubon Rookery (a.k.a. the Venice Rookery) at Venice, Florida. This rookery is considered to be one of the best places in the US to observe and photograph nesting herons, egrets, and anhingas and was recommended as a must-see place to us by fellow photographers Gayle and Breland in Louisiana.
We arrived at the rookery around noon after spending yet another extended period of time in stalled traffic which has become the norm since our arrival in this part of Florida, this time on I-75 just south of Venice. Anyway, we did eventually arrive at the rookery and were greeted by a number of birds in nests, but as is usual for our visits to such places, our timing wasn't the best. It was still interesting though and I'm glad to have seen it and I did manage to get a couple shots worth processing, but it would have been much better to have gotten there just after sunrise when, hopefully, more birds would have been around.
So we didn't stay long and shortly after, we arrived at Bill's place on the island, got reacquainted with Mary, Bill's significant other, got caught up a little on what was new since our last visit two years ago, and were then taken by Bill and Mary on a tour of the area, seeing Anna Maria Island, posh Longboat Key, Sarasota, and then back to Anna Maria Island, where Bill treated us to a seafood dinner of Grouper by the water at Rotten Ralph's Waterfront Restaurant.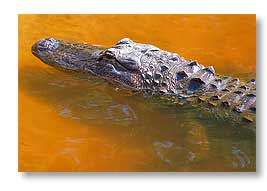 Because it's a bit of a drive to Bill's from Fort Myers, he so kindly put us up in his spare bedroom for the night and then the next morning took us out for breakfast at Minnie's Beach Cafe, where the food was excellent, even agreeing with my temperamental digestive system, but wasn't on any beach I could see.
However, Minnie's has something of a local reputation and is quite popular, so we were fortunate to have arrived there at a good time because the place was packed and we got the last available table. From then on, a line of people waiting to get in quickly formed out in the parking lot.
Shortly after breakfast and taking the photo above left (l-r standing: Sandra and Mary: seated; me and Bill), Sandra and I bid farewell until the next time (I doubt we ever return to Fort Myers, but traffic in northern Florida was quite manageable and we could well return there someday) and on the drive back we dropped by the Myakka River State Park, which Sandra had heard about from other RVers she knows through the internet.
The state park was indeed worth seeing as we saw more alligators in a few hours there than we'd seen in all the rest of our lives combined. In one spot, there were five of them within view and not that far from people fishing on the riverbanks. A park ranger assured me though the alligators posed as much threat to humans "as being struck by lightning" unless one so foolishly tried to feed them, which is a definite no-no. The park was quite busy, it being the weekend, but I managed to get the photos I wanted despite that, the alligator above right being one of them.
After we'd seen all we cared to, we headed home, tired, but having had a most enjoyable time.
For Sandra's account of the weekend and more photos, click here.


__________________________

For Older News

To read details of our previous stops and camps, visit the News Archives.


Updated Monday, April 9, 2007

Copyright © 2007 by Gordon L Wolford .
All rights reserved.