Our Stay At Kingston So Far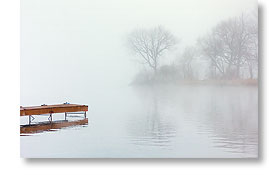 Sunday, 29 April 2007 - The photo here, taken down by the Cataraqui River from the campground, about says it all for the weather we've been having the last two or three days – clouds, mist, rain, fog, and chilly. Welcome back to Canada.

Thursday

And in keeping with the dismal weather, the truck developed a serious problem the day after we got here. The rear differential died. This is the second time in 6 months the truck has had to go into the shop for repair and we've had to rent a car to get around. I'm not a happy camper.
Fortunately, there are two Dodge dealers in Kingston. This is fortunate because the service technician who works on this kind of problem at the first dealer I took the truck to is away on a training course and they said they couldn't even look at the truck until the middle of the next week. They also said the company they use for car rentals had no cars. I asked the guy what I was supposed to do and he just shrugged his shoulders.
I kept waiting for him to suggest I take the truck to the other dealer in town, but he didn't until I specifically asked him if there wasn't another place I could take it to. Then he became Mr. Cooperative as he realized I might not be the totally ignorant tourist I appear to be. So, not only did he give me directions (which I didn't tell him I already knew), but he even called the place to see if they could work on it sooner.
Anyway, to make a long story short, I took the truck to the second dealer (Jim Thompson Plymouth Chrysler) and was told they could work on it, but the repair might not be covered by our extended warranty unless I could show receipts for all the scheduled service work I was supposed to have had done to it. I said I had no idea if I could show all the receipts or not, because it had, after all, been three years since we'd bought the truck. Besides which, my warranty book was signed and stamped properly for every service appointment and why had I gone to bother to ensure the book was updated each time if I still had to show receipts for that same work? He said Dodge got sticky when it came to repairing differentials, but he was on my side and would see what he could do. At least the car rental place they used had a rental for us, which was important because we absolutely had to be in Ottawa on Friday to sign off on our income tax returns.
This whole episode ruined my night and raised the question of whether Sandra and I even want to continue this lifestyle.

Friday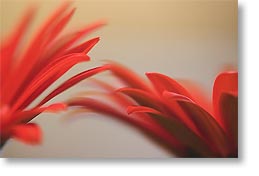 We drove our rental, a little Dodge Dakota pickup truck that, as it turns out, gets worse mileage than our big diesel (when it runs), to Ottawa for our tax appointment on Friday, taking the scenic route (Highway 15) rather than the freeway.
On arrival in the city, I dropped off the primary lens for my Canon 20D digital SLR camera, a Canon 17-85mm f4-5.6 IS USM zoom, at a repair facility.
The lens had been slowly dying over the last year and finally died completely around the beginning of April. Repair of cameras and lenses takes a long and indeterminate length of time, so I couldn't have it fixed until I knew we were going to be in one area for an extended period. In the meantime, I've been forced to use my backup camera, a Minolta A2, for everything I can't use my telephoto lens for on the 20D. The A2 is a very good camera, but it's not in the same class at all as the 20D and being without my main lens has severely limited my photography.
We also tried to find a campsite in or near Ottawa that we could occupy for a month or two but were unsuccessful and at this point still don't know where we're going to stay.
However, my mood and the day were brightened considerably when we got a call from the Dodge dealer in Kingston who told me Dodge had agreed to cover the new differential under warranty after all and it would only cost us the $100 deductible.
After running all our errands around Ottawa, we went to Margie and John's for dinner and a birthday celebration for Danica and Becky. The photo above left is a closeup of a couple Gerbera flowers Danica had bought.
Since it was late by the time the festivities were over, we spent the night there, rather than make the two hour drive back to Kingston in the dark and rain.

Saturday

Anxious to get back to the RV, we headed home early Saturday morning, again taking the scenic route but this time making a few stops along the way to look at some of the scenery for future reference for when the sun ever decides to return.
The rest of the day was spent getting caught up on internet activities and resting.

Sunday

So, as things stand, we have not yet been able to find a long-term campsite near Ottawa, which we have to have because we'll need to be spending quite a bit of time there getting our annual medical exams done. It amazes me that for such a major tourist area as Ottawa that there aren't more campgrounds or RV parks near it.
Having such difficulty finding a spot near our home city and after two major breakdowns of the truck in less than six months, we are now undecided as to whether we are going to continue the nomadic lifestyle after next winter's return to the far west. The truck is now 3 years old, has 77,000 miles (124,000 km) on it, and is clearly beginning to show its age and hard life. My main camera gear is starting to wear out after nearly 60,000 photos and the microwave in the RV has recently had to be replaced, so things are no longer new and are becoming unreliable.
I'm also not sure I have the temperament needed to continue driving the rig through ever increasing traffic and dealing with the foibles of the weather which greatly impact our life on the road. And, due to the winter in areas such as the canyon country of southern Utah being much colder than I had expected and that we can realistically camp in, it has kept me from photographing many areas of the far west that I'd been planning on, which was a great disappointment.
I had originally thought we might live the nomadic lifestyle for 10 years, but considering the limitations we encountered so far, we might park the RV permanently somewhere in Canada after next winter's tour and use it as a summer cottage during that part of the year and then either buy or rent a park model trailer in an RV park somewhere in Arizona or Texas or maybe even Mexico for the winters and then make short trips from those more permanent locations when we feel the urge to travel.
For Sandra's account of our stay so far in Kingston, click here.

Now Back In Canada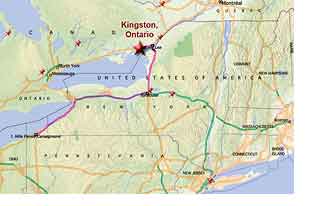 Wednesday, 25 April 2007 - Having nearly 400 miles to reach Kingston, Ontario yesterday, 100 miles more than we prefer to tow in one day, we left Erie at 8am, a bit earlier than normal.
Under sunny but cool skies, we sailed right along except for one traffic backup in a work zone on the New York Thruway. Otherwise, traffic was light the whole way, although this time we had a headwind and a higher speed limit, so our mileage dropped by 4 miles per gallon from the day before.
Then around 2pm we hit the border and hit a snag. Rather than sending us on our way, as has always been the case when we didn't have to pay duty on purchases, this time they made us pull over to an area where a huge mobile x-ray (I assume) scanner was setup and made us get out of the truck while they scanned our rig.
After that was done, they made us move the rig to another spot where they made us extend the RV's slideout sections and four friendly but efficient border guards then searched everything. They, of course, found nothing out of line and we were on our way in 20 minutes, but it was still quite an annoyance to have our personal space invaded.
We arrived at the Rideau Acres Campground near Kingston, Ontario at 3pm and because they had raised their prices over last year's, we signed up for only a week's stay instead of the three weeks we'd been planning on staying, pulled onto our site at 3:30pm, and had camp completely setup by 5pm.
And so ends the Odyssey's third winter tour and starts the fourth summer tour of Ontario, although at this point I expect we'll be staying around Ottawa for most of the summer this year. We're both tired and in need of a rest from constant travel.
For Sandra's account of yesterday, click here.

Overnighting At Erie, Pennsylvania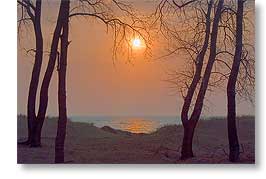 Monday, 23 April 2007 - We left Columbus this morning at 9am on the last leg of our return to Ontario for the summer.
For once the wind was blowing our way. Seems like for months whenever we were on the move the wind would be blowing against us. Having a tail wind this time along with Ohio's slow 55mph speed limit for vehicles over 4 tons empty, which ours is, combined to shatter our mileage record. As I recall, the best mileage we ever got while towing was 15.6 miles per gallon. Today though we got 16.3 for the trip, having hit a peak at one point of 16.4. On average, we typically get 12.5 to 13.5 miles per gallon when towing. What a difference wind direction makes.
Anyway, we covered the 238 miles (383 km) in 4.5 hours, pulling into the Hills Family Campground near Erie, Pennsylvania at 1:30pm and had camp setup an hour later.
Still being early in the day, we looked up a nearby KOA campground for reference, but doubt we ever stay there, then drove to Presque Isle State Park, about the only photographically worthwhile thing about Erie as far as I'm concerned.
After taking only a few photos because clouds moved in, we returned to the RV, had an intense but brief storm move through, ate dinner, and by that time it was nearing sunset and the clouds had broken up so I drove back to Presque Isle and took some more photos, including the one above. That's Lake Erie in the distance.
Tomorrow we are hoping to cross the border and reach Kingston, Ontario where we are planning on spending a few weeks.
For a map of today's drive, click here.
For Sandra's account of the day, click here.


__________________________

For Older News

To read details of our previous stops and camps, visit the News Archives.


Updated Wednesday, May 2, 2007

Copyright © 2007 by Gordon L Wolford .
All rights reserved.