I Get Out And Do Some Fun Things...At Last!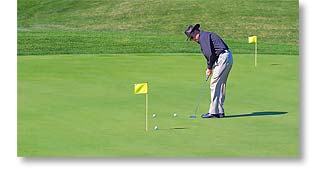 Tuesday, 25 September 2007 - Since coming down with bronchitis a few weeks ago, I hadn't felt like doing anything more than I absolutely had to, which didn't include fun things, since those are optional.
That said, Thursday I was in the mood and felt up to going to the Lindsay Central Exhibition to take some photos. This year's event had started the day before and is much like what would be called a county fair in many areas of North America, complete with midway rides, games, and attractions, farm animal showings and competitions, crafts, food, and various forms of entertainment, just to list some of the things that were going on.
And rather than taking place in the fairgrounds as in years past, this year it was held on the new grounds of the Lindsay Agricultural Society, which are quite close to the RV park, actually walking distance if one wants to walk the mile or so to get there, but I drove, knowing I'd walk more than enough while there.
I first went in the late afternoon, took a bunch of photos, returned to the RV until just before sunset, and then went back to the fair to take twilight shots. By the time I was done, I was quite tired, but had a few photos I am happy with. You can see the ones I've processed so far by clicking here.
The next day, Friday, I went back for an encore visit to the fair, this time in the company of Sandra, Betty, and Garth. It being Friday though, the place was considerably more crowded than it had been on Thursday, to the point we couldn't even find a place to watch the feature event of the evening, a demolition derby. So we left, which was probably just as well because by then I was nearly exhausted after two days of this.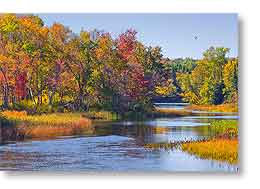 Saturday I spent recovering, hardly budging from my recliner.
Sunday morning, we then met Betty and Garth for brunch at the Lindsay Golf & Country Club. Unlike them, we don't normally hang out in such upper crust surroundings, but we can usually manage not to embarrass ourselves in them when need be. The food agreed with me, which is always a good thing, and after we ate Garth went to the putting green to practice a bit. That's him in the photo above right, showing his championship putting form.
Then, as if all that recent activity wasn't enough, yesterday at noon I got in the mood to see some sights. Other than my photo excursion to the fair, it had been a long time since I'd gone for a drive through the country solely to shoot photos. I was also curious to see if the fall foliage was further advanced an hour north of here, not wanting to miss its peak as I've so often done in years past because invariably the weather seems to pick that part of autumn to rain incessantly.
Anyway, the trees an hour north were just starting to turn and not much further advanced than they are here, but it was a fabulous day for a drive and we saw a lot of the area around Haliburton, which isn't all that far from the southern boundary of Algonquin Park. The photo above left was taken near West Guilford.
So today, I'm doing nothing but relaxing around the RV and processing photos. Much needed heavy rain moved in around suppertime as a cold front is pushing out the summerlike weather we've been having the last few days.
Click here for Sandra's account of the last few days.

Final Visit To Ottawa This Year...Hopefully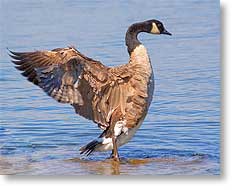 Thursday, 20 September 2007 - Monday morning we made the four hour 200 mile (320 km) drive from Lindsay back to Ottawa to take care of some final medical and dental issues. Fortunately, I had recovered enough from my bout of bronchitis to make the drive, although I was still shaky and tired quickly.
Sandra had only a periodontist appointment, but I had a dentist appointment as well as a long overdue dermatologist appointment, plus we had to pick up our winter supply of prescription medicines.
We had gotten there early, so after a surprise visit to our chiropractor, who worked us into his schedule, and running some errands, we killed the rest of our extra time before my dermatologist appointment by photographing the geese at Andrew Haydon Park, which as usual, was overrun with the creatures (photo on the left) making it quite a challenge to find safe footing, if you catch my drift.
Over the years, I've had two or three incidents of Basal Cell Carcinoma (BCC), a non-life threatening and very minor skin cancer, minor if removed early in its development and it develops slowly, so I'm supposed to see the dermatologist every year. However, due to circumstances, I was unable to see him for four or five years and in the meantime I had noticed a spot developing on my left arm that concerned me a bit. So when I had my annual physical back in May I had the doctor prescribe a dermatologist visit and this past Monday was the soonest I could get in to see him. And it's a good thing I went because he said the spot on my arm was indeed another BCC. So he cut it out while I was there and sent me on my way.
We then spent Monday night at Margie and John's house, where we not only saw niece Danica but that old married guy Nick, who dropped by. We enjoyed a delectable supper prepared by chef John, got our mail, left backups of the latest computer files, and gave Danica Sandra's old PC laptop that has some serious problems but still works most of the time.
Tuesday morning was then our periodontist and dentist appointments, where I spent an excruciating white-knuckle hour in the chair (my teeth being in sad shape), and after picking up our prescription medicines for the winter we headed back for Lindsay.
Both days were ideal for traveling and the road between Ottawa and Lindsay (Highway 7) is very scenic in places since it goes through Ontario's Land O' Lakes region. We stopped at one of the lakes, Silver Lake, to take some photos, one of them pictured below on the right, and arrived back in Lindsay late in the afternoon, tired but happy that all those nasty little medical and dental chores were out of the way for another year.

Plans for the Winter Tour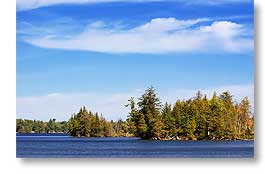 So now we're ready to give serious thought to how we're going to spend the winter. We had been talking about going west again this winter, along the same route we took two years ago, so I could shoot photographs along the eastern and northern shores of Lake Superior, but then turn south along the eastern side of the Rocky Mountains, rather than driving through them as we did before, until we hit the desert and then go west from there to Arizona. But with the health issues we've had this summer and the fact we just had a cold spell and they actually were supposed to have had some snow already on the north shore of Lake Superior and the temperature dropping to nearly freezing even here, we decided to just hang around southern Ontario for the remainder of the time we have to spend in Canada, last week of October being the soonest we can leave.
So Sandra signed us up to stay here in Lindsay until mid-October when we'll move down closer to the border near Niagara Falls and then head west or south from there, depending on the weather. I can return to Lake Superior next summer when there will be no risk of snow, but I still want to see the Badlands of South Dakota if at all possible. Some RVers don't mind cold weather, but I'm not one of them. When it gets down to freezing, it's time to move further south.
Anyway, it looks like we'll now be passing through Ohio, so we might be able to see the family again, depending on how long the weather will let us dally there, if at all.
Click here for Sandra's account of our visit to Ottawa.

A Belabored Labor Day Weekend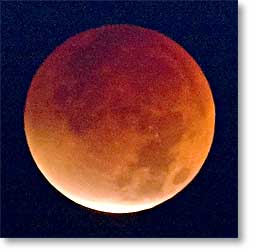 Saturday, 8 September 2007 - The biggest news since my last report is that I've been ill for almost two weeks with what started out like a cold but appears to have turned into bronchitis, after Sandra had something similar, also for about two weeks, but hers never turned into a respiratory infection.
Couple this with Sandra's GERD condition and my bout with intestinal issues and it seems like we've been ill forever, well at least most of the summer. I know it hasn't really been like that, but right at the moment my memory and hindsight are clouded by oceans of snot.
Normally, I'm able to fight off this kind of thing because I learned years ago that colds can be killed if one attacks them with cold medicine (like Contac or Airborne) at the first hint that one might be catching a cold. But for this to work, it has to be done absolutely as soon as possible. Usually, a matter of even an hour or two makes the difference and the only cold I've actually come down with in recent memory was when it hit me during the night while I was sleeping and woke up with it too far advanced to stop and such was the case this time.
A bit of good news though is that all the effort and expense to get the bed angled upward seems to have been worthwhile. Sandra says she's had no problem with reflux during the night since the bed was altered.
Anyway, last weekend was the Labor Day long weekend, which for all practical purposes in our society heralds the end of summer, at least summer activities like family vacations, but we spent the weekend trying to recover our health, which included spending two hours Sunday evening before Labor Day in the local hospital emergency room to see why I had started to run a fever.
Before all this, about all I'd done worth reporting was to photograph the lunar eclipse that occurred just before sunrise on August 28, photo above. It seems like most lunar eclipses that have taken place during my life were either obscured by clouds or I simply wasn't aware they were taking place. One occurred early in March while we were on Dauphin Island, Alabama, and I was ready for it, but marine layer clouds over the Gulf of Mexico obscured the moon while it was low in the sky and totally eclipsed, so I never saw it when it had turned red, called a Blood Moon by some people.
This time though, everything came together. The sky was clear, I was awake and aware of the event, and I had a clear view of the moon over a large field that's quite close to the RV, so I set up the tripod and got some reasonably good photos of it, as good as I can get within the limitations of my camera anyway.
And it was an awesome sight watching this celestial event take place and now I know why some people get so excited by lunar eclipses. When the moon went into total eclipse and turned red it was like being on a different world.
The moon turns red like this when totally eclipsed, because it's reflecting back light from the earth's atmosphere, which is only passing red light at that point. Same reason sunsets turn red. If a person was looking at the earth while standing on the moon during a total lunar eclipse, the earth would look like a black disc surrounded by a ring of red fire, or so I've read anyway.
Click here for Sandra's account of the last couple weeks.


__________________________

For Older News

To read details of our previous stops and camps, visit the News Archives.


Updated Monday, October 8, 2007

Copyright © 2007 by Gordon L Wolford .
All rights reserved.