Canada Day Long Weekend 2008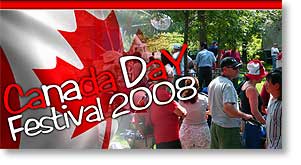 Sunday, 29 June 2008 - Canada Day, July 1 every year, occurs on Tuesday this year, so of course, many people are taking Monday off from work and making a 4-day long weekend out of it, Sandra and me included [smile].
Click on the photo here, which I borrowed from the Canada Day Festival 2008 website and it will take you there. If you do go there, you'll see the long weekend officially started at 5pm on Friday, June 27, with events scheduled to run through Tuesday, July 1.
Ottawa, the capital of Canada and our current location, is definitely the place to be for this holiday, but since Sandra and I usually avoid crowds, and for me never moreso than this year, it's unlikely we'll go downtown for the main celebration Tuesday evening, but I or we might nip over to Andrew Haydon Park in the former suburb of Nepean where we once lived and where another major Canada Day celebration is always held and see what's happening there. It's been a while since I photographed fireworks and the thought to shoot something besides birds and flowers is tempting.

"See Your Doctor If Any Of These Occur..."

Friday, 27 June 2008 - I expect you've seen those bizarre commercials on TV plugging the latest and greatest pharmaceuticals from the drug companies, claiming to cure the worst of today's maladies, and then reading off a list of potential side effects so extensive no one in their right mind would take the risk.
You know, "See your doctor if you start experiencing any of these symptoms while taking the drug: nausea, vomiting, diarrhea, liver damage, rash, headache, abdominal pain/discomfort, foot pain, general pain, pain in extremities, injection site reaction, palpitation, atrial flutter, ventricular ectopy, syncope, hypertension, angina pectoris, myocardial infarction, cardiopulmonary arrest, cerebral thrombosis, phlebitis, tachycardia, migraine, hypotension, restlessness, dizziness, lightheadedness, insomnia, nightmares, hallucinations, manic reaction, irritability, tremor, ataxia, convulsive seizures, lethargy, drowsiness, weakness, malaise, anorexia, phobia, depersonalization, depression, paresthesia, abnormal gait, grand mal convulsion, painful oral mucosa, oral candidiasis, dysphagia, intestinal perforation, gastrointestinal bleeding, cholestatic jaundice, hepatitis, lymphadenopathy, petechia, amylase increase, lipase increase, arthralgia or back pain, joint stiffness, achiness, neck or chest pain, flare up of gout, interstitial nephritis, nephritis, renal failure, polyuria, urinary retention, urethral bleeding, vaginitis, acidosis, breast pain, dyspnea, epistaxis, laryngeal or pulmonary edema, hiccough, hemoptysis, bronchospasm, pulmonary embolism, allergic reaction, pruritus, urticaria, photosensitivity/ phototoxicity reaction, flushing, fever, chills, angioedema, edema of the face, neck, lips, conjunctivae or hands, cutaneous candidiasis, hyperpigmentation, erythema nodosum, sweating, blurred vision, disturbed vision (change in color perception, overbrightness of lights), decreased visual acuity, diplopia, eye pain, tinnitus, hearing loss, bad taste, and chromatopsia.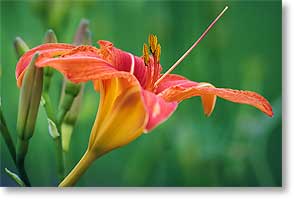 And those my faithful readers are the possible side effects for just one drug, Ciprofloxacin, or as it's more popularly known, Cipro, an antibiotic in wide use and one I had a reaction to at the beginning of my battle in March with Valley Fever Induced Pneumonia when Cipro caused me to break out in an itchy rash that looked and felt much like poison ivy.
Fortunately, Fluconazole (aka Diflucan), the antifungal drug the doctor in Tucson put me on when he learned the true nature of my pneumonia, a drug that cost only $47/month there and didn't appear to cause any reaction, but God only knows what else Cipro might have done to me had I kept taking it.
Anyway, a month ago the infectious disease specialist here in Ottawa switched me from the Fluconazole ($750/month up here!!!) to an even more expensive drug, the liquid form of Sporanox (aka Itraconazole), which costs an astounding $1,150/month, but is supposed to have better absorption and he felt it would better address the discomfort I've had in my chest and back, especially my back, which had bothered me since day one of the Valley Fever episode.
Well, the good news is my back is no longer causing me much grief, but Wednesday evening I suddenly broke out in a widespread and intense rash – not there one minute, then covering my upper back, shoulders, sides, and face the next minute. At least it didn't itch, but looked and felt very much like a sunburn, even though I had not had any great exposure to the sun.
A call to the specialist bright and early the next morning when the rash was not only still there but even more widespread, now down onto my arms and abdomen, and he told me (as expected) to quit taking the Sporanox and start back on the Fluconazole in a week, giving my body 7 days to purge itself of the Sporanox.
I mean, jeeeeez!!!! Are all these latest and greatest and extremely expensive drugs that are full of potentially serious side effects really necessary or is having them prescribed just a cash grab by the drug companies? Brings to mind what the oil companies are also doing to us. Makes me want to trade in everything, buy a horse, and head for the hills.
I won't bore you further by giving the long list of potential Sporanox side effects except to say it made 11% of people who took it nauseated (not me fortunately) and 9% got rashes. By comparison, Fluconazole is almost benign, although it too does have some side effects, but so does aspirin.

Anyway, if you've stayed with me to this point, you have admirable staying power. Wednesday, before the rash outbreak, we had seen the infectious disease specialist who gave me the results of the MRI, which I thought was to not only cover my full spine but my lungs as well, to see if the spot of fungus was either shrinking or growing, but apparently the MRI was just for the spine, so I don't know what is happening with my lungs but they saw no problems in my spine as a result of the fungus. He also said there was no evidence in any of the other tests he'd had done on me that indicated Multiple Myeloma, so the news I did get was all good and I was very optimistic when I left, only to be set back later in the evening by the rash. The rash does appear to now be fading, but it's leaving much slower than it appeared. On the bright side of this, it happened just before we were to pick up another month's supply of the Sporanox, so we were at least able to cancel that order.
Photo above was taken by the swimming pool here in the campground.

Site Went Down Temporarily

Wednesday, 25 June 2008 - Yesterday, due to the incompetence, unresponsiveness, and lack of professionalism displayed by Canaca.com, the hosting service of my internet domain here, my service was suspended even though I had complied with how I interpreted what they wanted me to do in order to pay them. The e-invoices they sent had no due date, only instructions to update my credit information with them, which I did, and I still kept getting invoices with no real instructions (duh), I sent them emails asking what else I needed to do, which they ignored and still sent the same invoice until they suspended service, at which point I sent them an email saying if they didn't reinstate my service immediately I'd find another hosting site.
Well, this got my domain back online and a response from them apologizing for the inconvenience, which from the reviews I've read since then, getting any kind of response from them is rare, so I guess I should feel privileged. In reading those reviews, I didn't see one that had anything good to say about Canaca, a host that claims 99.9% uptime, and while I've rarely seen this page unavailable, my email through them and their ftp server I upload this page to is often unavailable. Even the person who referred me to them originally has terminated his service with them, so I'll be moving my domain to a new host if I have any further trouble with Canaca. I heartily no longer recommend them.

Weather, Weights, and Waits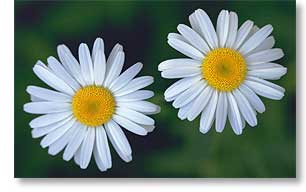 Sunday, 22 June 2008 - Forgot to mention in Friday's report that in North America it was the first day of summer 2008.
Let me next apologize for the length of this report. It no doubt provides more information than most readers of this page will want to know, but there will be others who find it useful information. That said...

Weather

Yesterday, we had a day-long break in the overcast and rain that's plagued us for weeks and had one of those absolutely perfect summer days that are so common in Ottawa...normally. We haven't seen many of them so far this year, but that huge low pressure system that's been stalled over Quebec and responsible for the crappy weather we've been having, has got to move out eventually. (sigh)
It's a bit ironic though that while we've got water standing in the fields around here, the drought in the US southeast continues. It's a real shame we can't send some of this water down their way.

Weights

As it is, today the clouds and rain have returned, although with periodic sun breaking through, but the great weather we had yesterday couldn't have arrived at a better time for us. With Ontario having changed their licensing law regarding vehicles that are large but smaller than 18-wheelers (such as our RV), Sandra did some indepth research and it showed with some certainty (at last) the actual requirements that determine what can be driven with a regular driver's license (Ontario Class G) and what needs the new restricted large vehicle driver's license (Ontario Class A Restricted) and the bottom line is the fact we had to know exactly how much not only the RV's on-road weight is while it's hitched, but also the total on-road combined weight of the RV plus truck. So yesterday morning we packed up, unhooked the RV from the site, hitched it to the truck, and drove over to the nearby truck scales John tracked down for us the other day while we were visiting the DeJongs.
In reality, nothing has actually changed with the law, except If I'd taken the test earlier, I'd have received a full Class A license, but now will receive the restricted Class A. This means that before, I could have legally driven an 18-wheeler, but the restricted license doesn't apply to them and only covers the size of the rig you take the test with. So no big deal, since it's unlikely I'll ever need to drive a semi or anything bigger than what we've got, but unfortunately the weights the scale gave us put us over the weight limits for a Class G license and if we want to legally continue the lifestyle we've been living the last four years, I will have to pass the driving test for the Class A Restricted license.
Good News - Bad News. Specifically, even having removed from the RV some nonessential things we either don't normally travel with or don't need to, the RV's on-road weight is 4,750 kgs (10,472 lbs) and total combined on-road weight of truck and RV while hitched is 9,310 kgs (20,525 lbs). The good news is that if the combined weight is 11,000 kgs (24,250 lbs) or less, all that is needed is a Class G license and our combined weight is well under that. However, the bad news is that, regardless of the combined weight, if the on-road weight of the towed vehicle exceeds 4,600 kgs (10,141 lbs) a Class A Restricted license is required and our RV weight exceeded that by 150 kgs (331 lbs), so I will have to either upgrade my license or buy a smaller lighter RV or park the RV somewhere permanently and give up full-time RVing.
I expect that after towing this RV for four years and covering 54,041 km (33,580 miles) I should be able to pass the driving test, so it's a matter now of figuring out if I can legally drive to and from the test by myself or if I'll need someone with the proper license to drive it there for me. It would be extremely upsetting to drive the rig there myself only to be fined for driving it without the proper license and having it impounded. So we have to find out about that before I'll try to proceed with it.
By the way, to put those mileage figures into perspective, 54,041 km (33,580 miles) is twice around the earth at 35° north latitude, which is the mean latitude our travels have covered. In total, we've put nearly 160,000 km (100,000 miles) on the truck in four years.
Anyway, the fact we have to either give up RVing with this rig, trade it in on something smaller, or upgrade my license is very disappointing and proof once again (as if any were needed) that you simply can't believe salesmen and that government licensing bureaus are full of poorly trained people. When we bought this rig, we were given its on-road weight as being 4,581 kgs (10,100 lbs), or just within the Class G limit. I suspect this might be the weight of this model in its standard configuration, but we had the windows changed to thermopane glass and the suspension upgraded to the heavy duty one, both of which likely account for the 150 kgs (331 lbs) that we are overweight. I suppose we could keep on operating under the information we were originally given, even though we now know differently and could claim ignorance since we got the weights from a private scale and there's no official record of it (other than here), but neither of us are willing to take that risk (or I wouldn't have posted the weight results).
We've recently asked our licensing questions at a couple of RV dealers (won't mention names here) and were told by one of them that yes, some of their RVs exceed the weight limit but the province isn't enforcing those regulations and were told at the other dealer that those regulations only applied to commercial usage. This is simply a lie since the regulations, as seen here, absolutely do not make that distinction, but the salesman could later claim ignorance if caught in it, and whether the province is actually enforcing the regulations or not, that could change at any time, so one would be taking one's chances if one were to buy an RV under the assumption the weight didn't matter, and taking chances is something Sandra and I don't do and if we'd known all this in the beginning we'd have certainly bought something a little smaller and lighter to start with.
Not a happy camper...not a happy camper at all.

Waits

Of course, none of this is important if one doesn't have one's health and mine is still in doubt and will be until July 2, so we continue to wait to get definitive results of the tests that have been done to me. I see the infectious disease specialist in 3 days when I'll hopefully get detailed results of what the MRI showed. For instance, had the spot of fungus in my right lung disappeared (the best result), or decreased in size (a good sign), or stayed the same (not good), or increased in size (definitely bad). Hopefully, the MRI will also explain the pain in my back, chest, and neck, although the back and neck have been improving and at the moment even my chest isn't bothering me.
One reader of this page told me those pains sounded much like the symptoms her husband had which turned out to be Multiple Myeloma (MM), a serious incurable cancer. In discussing this with my GP, she felt that if I had indeed contracted MM, which itself might have weakened my immune system and allowed the more visible Valley Fever to turn into pneumonia, irregularities would have shown up in the tests that have already done, but to be on the safe side she had more specific tests done and it is those I won't get the results from until July 2, so our waiting continues until then.
Before we started the RV life, we determined we would only continue with it as long as our health held up, so if it looks like I will regain full health or some reasonable facsimile of it, we will go through whatever it takes to continue our RV lifestyle. If I don't regain my health, then there will be no point in going to the bother. So again, stayed tuned.
The photo in this report was taken yesterday of some wild daisies out behind the RV.
For Sandra's account of yesterday, click here.


__________________________

For Older News

To read details of our previous stops and camps, visit the News Archives.


Updated Saturday, August 16, 2008

Copyright © 2008 by Gordon L Wolford .
All rights reserved.