From The Mississippi To The Delta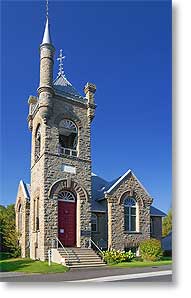 Friday, 26 September, 2008 - However, not those locations in Louisiana, but the ones here in Ontario. I'm referring to the Canadian Mississippi River, which flows by the RV park here, and referring to the small village of Delta, which surprisingly has little information posted online.
I say surprisingly because Delta is home to one of the more highly regarded old mills, the Old Stone Mill, which is what I wanted to see there. Click here to see one of my photos of it.
Anyway, yesterday was the day to take the RV back to Vos Trailers in Stittsville so they could finish caulking and cleaning the RV's exterior. They wanted it for the whole day again, so we dropped it off at 9:15am and this time, having learned our lesson the last time, we didn't sit around the dealership killing time, which was excruciatingly boring and tiresome, we instead decided to spend the day touring and headed south to Delta, which is in the Rideau Lakes region and situated on the delta (hence its name) between Upper and Lower Beverley Lakes. Delta is not the easiest village to find, but Miss Pinky got us there with no trouble.
On the way, we passed through Franktown where a church (photo on the left) has a very unique spire and one I've always wanted to photograph but never did until this trip.
From there we continued south to Smiths Falls where Sandra thought it would be nice to have a late breakfast at the Roosteraunt, if they were still in business. This is a restaurant we discovered last summer and were impressed with it, excellent food and service, and apparently other people feel the same way because not only was it still in business, but when we arrived at 10am the place was almost packed, having only one table left available. Of course, one table was all we needed, so we took it and breakfast and the service this time were as good as the last time.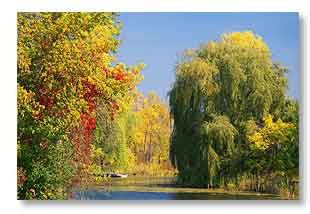 From there we drove back to downtown Smiths Falls and parked in an area of free parking near the Rideau Canal locks. I went with Sandra to look at a beading store we'd seen and then went our separate ways, with me walking around some of the canal and looking at the camping facilities that back onto the canal in Victoria Park. Very nice location and we might give it a stay sometime.
We then continued onward, driving through some fairly scenic farm country and little hamlets and eventually arrived in Delta. We parked and walked around a bit. There is a block of businesses, the mill, a few other industrial type buildings that looked to be closed, and a surprisingly large campground. This was the Lower Beverley Lake Park, which was overpriced and underserviced since nearly all the campsites were limited to 15 amp service, so it's very unlikely we'd ever stay there. Pictured above right is a view of Delta Creek, which flows between Upper and Lower Beverley Lakes and powered the mill when it was in operation.
Finding Delta interesting but not captivating, we then returned to Stittsville, arriving midafternoon and found our RV waiting for us. We hitched up and were back onsite and setup by dinnertime.
Click here for Sandra's account of the day and more photos.

A Busy Week, Really Busy

Sunday, 21 September, 2008 - Busier than I've been used to since getting pneumonia anyway, for which I'm supposed to be getting as much rest as possible.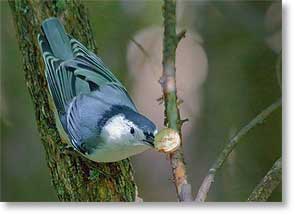 Tuesday was my actual birthday, 62, which had already been celebrated a couple of times, so the day itself was anticlimactic.
That morning though was my appointment with our family doctor to get the results of the latest blood tests she had ordered done on me and the results were all good, so the antifungal medication (Fluconazole) is not destroying my liver...a very good thing. Those readings had gone up in the previous blood test and I suspected it was from the earlier medication (Sporanox) that had reacted so violently on me and it looks like my suspicions were correct.
The fact my liver is not being damaged by the current medication is one obstacle we've gotten past that might have kept us from leaving here for the winter. The next obstacle will be the results of the latest CT scan, which I get on October 1. If the scan shows the Valley Fever fungus has either disappeared or at least shrunk, then we're good to go. If not, then it looks like we'll be spending the winter in Canada, a totally depressing thought.

Wednesday I took the truck in for some service work. At least one tire didn't look to be wearing evenly, although it wasn't noticeable to the casual glance, but since our extended 160,000 km (100,000 mile) warranty was going to expire in 800 km (500 miles) I wanted to make sure it wasn't something more serious than an alignment problem, like a tie rod or ball joint about to let go. Alignments are not covered by the warranty, but tie rods and ball joints are and expensive if you have pay out of pocket for them.
Turned out it was indeed just the alignment that was out, no doubt from the brutal dirt road we traveled last winter in the Ajo Mountains of Arizona, but while the truck was in the shop I also had them give it the once over to see if they could find anything else that needed attention while the warranty was still good. These places love, and I mean really love, to find additional things they can work on, so the fact they didn't find anything else is very good. There are closer Dodge dealers, but this one, Southbank Dodge, has never lied to me that I'm aware of and has done good work, so I go out of my way to use them. I can't count the times over the last four years that Dodge dealers have lied to me about work they said needed to be done on the truck and I either knew at the time they were lying or waited until the next service visit to see if I was told the same thing by the next service department down the Odyssey's road, which never happened.
I had made this latest appointment for when they first opened for the day, 8am, and since they are located on Ottawa's southside I had to drive through an hour of rush hour traffic to get there, but at least I was out of there reasonably early, before noon, but I still find sitting around waiting rooms even for that length of time to be quite tiresome.

Thursday was then the day to disconnect the RV, hitch up, and haul it in for some service work at Vos Trailers, the dealer we bought it from four years ago and who is still our preferred dealer. They've given us great service over that time and we like the people there.
This time, the primary problem they were to fix was with the fridge, which had been issued a recall due to a potential problem when it runs off propane. We never had a problem with it, but apparently it could start a fire, so it wasn't worth taking the risk.
And while the RV was in the shop we had them do a myriad of other little things, a couple of which turned out not to be so little, so it not only ended up taking all day, we have to also take it back this coming week for them to finish up. But when they're done the old rig here should at least look as good as new, even if it isn't.
And if I think sitting around a car dealership for a morning is tiresome, sitting around an RV dealer for the whole day is even worse. We did take a break from it at midday and did a hike on the Jack Pine Trail, our favorite trail in the area and where we once again found enough wildlife to make it interesting. The high point of that hike was one place where we encountered several very friendly and curious chickadees and at least one nuthatch (photo above). They were clearly hoping we had something to feed them and it's a shame we didn't. They were so cute and very often got closer than I could focus my telephoto lens on them (4.9 feet / 1.5 m). I suspect if we'd held food out to them in our hands they would have landed on them to eat.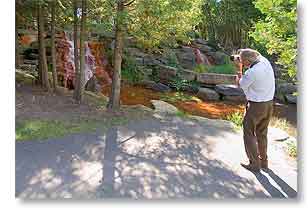 Friday turned out to be another all day affair, except this time it was for something fun. A photographer friend of mine, Jim, retired Canadian forces and whose wife is still active Canadian Forces, got transferred from North Bay, Ontario to Montgomery, Alabama shortly after I first met Jim online in one of the internet photography forums around five years ago and he wanted us to visit them in Alabama when we were down that way on our first winter tour (2004/5). They were then transferred a year or so later to Clinton, New York, which is not far off our return route to Canada, so we dropped in on them there too.
Now, they've been transferred back to Canada and are near Ottawa, so I told Jim I'd give him the grand tour one day of all the photogenic places I've found in this area and that's what I did Friday.
I met him at his place, which turned out to be a palatial mansion south of the city and a 45 minute drive from here. After getting the tour of his new house, we set out on our photo excursion and we covered a lot of ground in a short time, including one of my favorite places, Pink Lake in Gatineau Park. There, we took the trail partway that goes around the lake, not only to shoot photos but for me to also see how I could manage the large number of stairs that are on the trail. When Sandra and I had been there in early June I'd had to turn around and go back because my strength gave out and I had to stop several times to get my breath before I could go on. This time though, I managed the section of trail that has far more stairs and didn't have a problem, so that was very encouraging and it looks like perhaps I'm getting my strength back.
While in that area, we stopped in Old Chelsea and went to the Gatineau Park Visitor Center where one of my photos they bought is supposed to be on display, but we couldn't find it, and from there went down to the corner and had a gluten-free pizza on an outdoor patio.
We then returned to Ottawa and headed west along the Ottawa River and among other places I showed Jim was the little known Keeley Falls in Andrew Haydon Park. Pictured above right is Jim photographing them.
And while we were out in the west end, we drove out to LeRoy's, another of my friends who's also an Apple Computer dealer and who had a replacement 500 GB hard drive for me, the one I'd bought at a PC store in early June having died. I expect the one from LeRoy will last a bit longer. When you lose that much data it is very time consuming to replace it from other backups. This incident illustrates why I'm a firm believer in having at least two backups. Hard drives have far greater capacity than they once did and are far cheaper, but they also don't seem to last as long. Anyway, I thought it would be useful for Jim to meet LeRoy since Jim's wife Wendy has just gotten a Mac.

So, I got a lot done over the week and had a great time showing Jim around, but by day's end on Friday I was glad we had nothing scheduled for the weekend.
However, although the weather was pretty good this week, it has turned cold at night, two nights having frost, so the furnace has been running a lot, which meant one of the propane tanks went empty, which meant I did have to drag myself out of the recliner and get that tank filled yesterday. Otherwise, I'm back on my regimen of getting as much rest as possible.
Click here for Sandra's account of the week.


__________________________

For Older News

To read details of our previous stops and camps, visit the News Archives.


Updated Friday, October 31, 2008

Copyright © 2008 by Gordon L Wolford .
All rights reserved.