Getting Things Done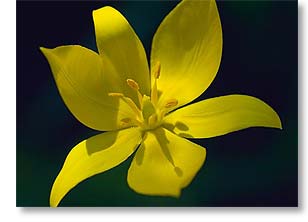 Thursday, 14 May, 2009 - For a change, we've been busy since my last report.
Monday was a beautiful day, so we took advantage of it by making a stop at Petrie Island on our return to Princess Louise Falls where Sandra was determined to find the geocache hidden there.
We didn't see anything of interest at Petrie Island, but it's always a nice walk. At the falls though, Sandra had success in finding the geocache and happily moved Ducky Love into its new home there, where it will wait until someone else comes along and moves it on the next step of its journey.
Tuesday was again beautiful so we went out again, this time exploring the backroads to the east and south of the RV park. Like the walk on Petrie Island, we had a pleasant time on the drive, but saw nothing of real interest.
Yesterday was unprecedented in that it was the third sunny day in a row, which was particularly good because it was quite a busy day, which started with our annual physical exams at the doctor's office, where we were told we would probably live for another year. Then it was errands to run and treat ourselves to lunch out by having breakfast.
And while we were in the city, I wanted to take some photos of flowers, since there's none in the RV park but dandelions, and thought we might drop by the Tulip Festival. On the way though, we drove through the arboretum, but there was no parking available. So we drove around to the Ornamental Gardens (across the road) where we did find parking and a few early flowers in bloom, although not many (one of them shown above).
From there, we continued on to the Tulip Festival location beside Dows Lake but found it absolutely crawling with people, although we did actually find some street parking within walking distance but decided not to fight the crowd and continued on our way to Hog's Back Falls, where there's usually something worth seeing and this time was no exception as there was an exceptional amount of water flowing over the falls.
While in the city, we also wanted to drop by John and Margie's to see them, which we did and had a nice visit.
Today it was back into the city for Sandra's gastroenterologist appointment. Sadly, our run of sunny beautiful days came to an end because today dawned cloudy and while Sandra was seeing the gastroenterologist, it started to rain - again! - and as I write this hours later, it is still raining. I think webbing is starting to grow between my toes.
Now to recover from all this activity.
For Sandra's account of the last few days and her photos, click here.
For the photos I've posted so far from our return to Ontario, click here.

Getting Back To Normal...I Think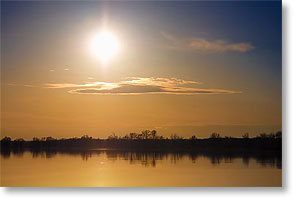 Monday, 11 May, 2009 - I think (hope) Sandra and I are nearly over this cold we picked up during our stay in Ohio last month. I'm sure glad it looks to have about run its course because coming back to Ontario at this time of year – with its cold nights, cloudy rainy days, muddy soggy ground, and stark barren trees – is depressing enough without feeling miserable on top of it.
On the bright side though, it's still far better than having had to endure the brutal winter they just had up here and we have had periods of sun (photos on the left and below, taken nearby along the Ottawa River, being proof) and at least the precipitation has been rain, not snow, and the forecast has quite a bit of sun in it for this upcoming week, although the temperatures are still going to be near freezing at night and far from warm during the days.
So all of that, along with not finding this area particularly picturesque at this time of year, has had me totally uninspired photographically and I've been spending most of my time the last few days getting the backup and storage external hard drives organized and getting the laptops backed up. The hard drive in Sandra's laptop is 160 GB and mine is 120 GB and the 5 external drives total 1,500 GB or 1.5 TB (terabytes) and dealing with that much data (a large part of it being photos) is extremely time consuming and a real chore, so it's just as well I've not been heaping more on top of it at the rate I was last winter, which totalled 24,000 photos taken from the time we crossed the border, requiring an average 10 GB per week of additional storage to archive those and the files processed from them.
However, my primary photo archive is on DVDs, not hard drives since I've had far too many hard drives fail over the years to have a lot of trust in them, the most recent failure being a 500 GB drive that died last year while it was still relatively new and even though it was a redundant backup at that point, it was still a painful loss just from all the time it cost me – filling a 500 GB hard drive takes days. Whereas, having a DVD fail would 'only' be the loss of 4.3 GB and a few minutes time, but in all the years I've used writable CDs and DVDs, I've never had one failure, but I treat them with even greater care than I once used on my vinyl LPs, which was extreme.
My photo archive is currently 365 DVDs (actually it's 730 DVDs since I maintain a set of two, one set stored away from the RV). What's on the hard drives are disk images of the latter half of the archive. I started doing this because the laptop can only mount one DVD at a time but can have numerous disk images mounted simultaneously, which reduces a lot of disk swapping during a processing session as well as disk images work much faster than their DVD originals.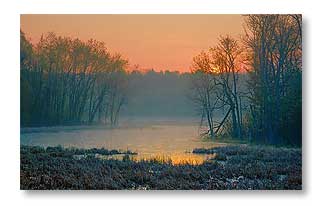 All of the above information is setting the stage for the choice of my next camera. I once did a test comparing the amount of detail I could see in digital files from 5 MP (megapixel) and 6 MP digital cameras to what I could see with a microscope in a negative from one of my 35mm professional-grade cameras and determined (empirically) that it would take a 20 to 24 MP digital file to contain the same amount of detail, so a 20 MP digital camera has always been my goal for a digital camera I could finally be happy with.
However, back then 20 to 24 MP seemed an unattainable amount of resolution so the practicality of storing that much data wasn't a concern, but technology has finally produced digital cameras with that much resolution (Canon 5D Mark II, Canon 1Ds Mark III, Nikon D3x, Sony A900) in a more or less affordable and practical camera (USD$2,700 to $8,000), but now that I could have one, the question is...do I really want it?
Even shooting with only 8 MP and 10 MP cameras the last 5 years, my photo archive has gotten so large it's a struggle to keep it manageable, but neither am I happy with that degree of resolution, so I'm thinking that splitting the difference and getting a 15 MP camera, which Canon is now producing even in one of its entry level DSLRs (Rebel T1i) as well as its semi-pro model (50D), might be the best compromise (not to mention, a fraction of the cost at USD$800 to $1,200), so we shall see.
Data storage technology hasn't been sitting idle the last 5 years either, the latest development being a DVD-sized disc that by using microholography will store 500 GB (and 1,000 GB at some point later). It gains such a huge amount of storage capacity by using the entire three dimensional volume of the disc rather than simply its surface, as current technology does. To put this into perspective, I could get my main archive set of 365 DVDs onto just 3 of the new discs! This would certainly make even a much larger archive a whole lot easier to manage, as well as making it practical to archive thousands of 24 MP digital photos, but I sure wouldn't want one of those microholographic discs to fail either.
In the meantime, I've been evaluating a trial copy of the latest version of Photoshop (CS4) now that I have a computer that can run it. The learning curve to do the same things in CS4 that I had been doing in CS3 wasn't as steep as I thought it would be, but there are new features in CS4 that I haven't even started to tackle yet, like its 3D capability, so the old dog still has some new tricks to learn, although keeping up with what seems to be ever rapidly increasing advances in technology is a bit more of a challenge than it once was.
For Sandra's account of the last few days and her photos, click here.
For the photos I've posted so far from our return to Ontario, click here.

A Surprise Naturally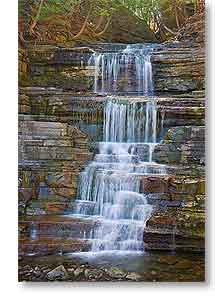 Wednesday, 6 May, 2009 - The most interesting thing for me that has happened since my last report was on Monday when we were the beneficiaries of one of those happy surprises that occur now and then.
In this case, it was finding the waterfall seen here on the right. You would never know by looking at it, but it's now on the northern edge of a very large housing development in an area of greater Ottawa known as Fallingbrook, named in honor of these falls, even though the waterfall itself is named the Princess Louise Falls, and to a much less degree also referred to as Taylor Falls since they are part of Taylor Creek.
As to the waterfall's name, although there's apparently no actual documentation to prove it, Princess Louise (born Louise Caroline Alberta), the fourth and youngest daughter of England's Queen Victoria and Prince Albert and the wife of the Marquis of Lorne (Canada's Governor General between 1878 to 1883), was supposed to have come here by buggy to paint watercolors during the couple's stay in Canada, so the falls are named in honor of her visits here, real or not.
In researching this, I also learned that world renowned Lake Louise in the Canadian province of Alberta is also named for her, as is Alberta itself, named by her husband.
The old road between Ottawa and Montreal once ran where I took this photo from, however the falls is now hardly visible from any of today's roads, especially in summer when the foliage is out, and is hardly known to anyone outside the immediate area and has almost no internet presence, which is rather shocking since it is quite a lovely and picturesque waterfall with a fairly respectable height of 80 feet (24 m). I also can't remember seeing a falls formed by so many steps and while there was a fair amount of water flowing over it the day we were there, apparently the waterfall can become quite a torrent after a heavy rain. Hope we have one while we're on this side of the city.
We discovered the falls as a result of Sandra's geocaching activities, which so far have uncovered no hidden geocached treasures (mainly because of continuing health issues neither of us has felt like putting much effort into it), but if such activities uncover hidden treasures of nature like Princess Louise Falls, then they are more than worthwhile for that alone.
And as an added bonus, we took the scenic route back to the RV and made another discovery - the Cumberland Heritage Village Museum, which isn't open yet for the summer, but from what we could see of it and from what I've read about it, it is a place I will have spend some time at. It is what I would call a heritage park, rather than a museum, since it occupies 100 acres (40 hectares) and contains 28 'living history' buildings. From what I can tell, it sounds quite a bit like Upper Canada Village, except it depicts life in the 1930s rather than the 1860s. Can't wait to see it.
For Sandra's account of the last few days and her photos, click here.
For the photos I've posted so far from our return to Ontario, click here.


__________________________

For Older News

To read details of our previous stops and camps, visit the News Archives.


Updated Thursday, June 4, 2009

Copyright © 2009 by Gordon L Wolford .
All rights reserved.