News Archive 069



Happy 4th of July

Saturday, July 5, 2003 - I'm a day late with this, but since it's still the holiday weekend in the USA I don't think it's too late to wish a happy holiday to all the American visitors to this site.

Happy Canada Day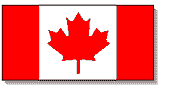 Saturday, July 5, 2003 - Sandra and I missed the Canada Day celebrations up here on July 1 since we were traveling somewhere in New York on that day, but I'd still like to also wish a very belated happy Canada Day to all this site's Canadian visitors.

Latest Trip to Ohio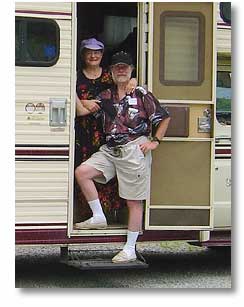 Saturday, July 5, 2003 (extensively revised 03/7/6) - On Thursday, June 26, we left for our long delayed trip to Ohio to see our latest grandchild, Faith, who'd been born nearly a month earlier, and to take advantage of being in Ohio at this time to attend the annual Wolford Reunion of the southwest Ohio clan, an event I've not attended since living in Canada and one Sandra had never been to, although she'd met most of my relatives at the funerals we've had to attend since she's known me.

Departure

So, bright and early (7am as I recall) we headed south in Harvey our RV. The plan was to stay on back roads since Harvey gets better mileage at those speeds than he does at freeway speeds. (BTW, what do they call 'mileage' in metric - kilometerage?)
We crossed the border at Prescott, Ontario without incident and traveled through Watertown, Syracuse, Ithaca, Elmira, Wellsville, and Olean, New York before dropping down to Pennsylvania where we spent the night at a KOA campground in the Allegheny National Forest near Bradford, PA.
This was the hottest day of our trip, as it turned out, and the KOA's swimming pool provided welcome relief since Harvey has no air conditioning, a factor in our decision to leave behind our dog Bib (a.k.a. Sir Poopsalot) who stayed with Margie's family since there'd have been times we'd have had to leave him alone in Harvey for extended periods and couldn't risk turning him into a (ahum) hot dog.
The next morning we followed the Allegheny River as far as Franklin, PA. Here we gave up on the back roads for a while and took freeways over to Westfield, Ohio where we again hit the back roads, taking them down to our destination, Columbus, Ohio.
One thing about being on back roads was that it reminded me of trips when I was young that my family used to take to North Carolina to see my mother's family and in those days, back roads was all there was. I was especially reminded of those long ago trips as we drove through the Allegheny National Forest and along the Allegheny River since that drive reminded me a lot of the route we used to take through the Appalachian Mountains on our way to North Carolina. While much has changed in the 50 or so years since then, much is also still the same. Most interesting.

Arrival

In Columbus, we met Faith for the first time and got reacquainted with her older sister Grace, our first grandchild, who immediately fell in love with Harvey. Photos of our stay in Columbus are included in the photo gallery of our trip which can be seen by clicking on the photo above or the link below.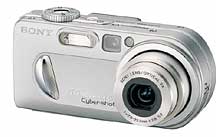 Saturday, Sandra tracked down something she'd been looking for but had been having trouble finding – a digital camera of her own that was the equal of my Sony Cyber-shot F707, but point-n-shoot and pocket-size.
After doing some pretty thorough research of all the brands and models currently available, we decided a Sony Cyber-shot P10 was the best solution for her. The problem was finding one. Everywhere we checked had a display model but no one had any in stock until she called the Lane Avenue Ritz Camera in Columbus that actually had one in the box and ready to sell. So we rushed over and got it and since then I've been impressed with what the little rascal can do. Sandra's P10 is missing some of the features my F707 has and her lens is not quite as fast and has less zoom range, but for the purpose she wanted it for, it is otherwise the equal of mine – at half the price!

Reunion

Then on Sunday we headed for John Bryan State Park south of Springfield, Ohio where the Wolford Reunion was to be held this year. We arrived on time and spent some time with my son Ian and his family, which of course now includes grandson Caden who showed no discernible ill effects from his bout with meningitis a few months ago and who was the most cheerful and sociable baby I've ever seen. Due to circumstances this trip, this was regrettably the only time we could spend with them.
The reunion was also the only time this trip we'd have occasion to see my kid sister Carol and her husband Rick, although they are coming up here soon to spend more time with us and see a bit more of Canada, specifically Montreal and Quebec City.
At the reunion I also talked with cousins I hadn't seen in quite a while, some of whom were kids the last time I saw them and are now adults, and met for the first time a few more cousins who were born since the last reunion. Time does fly.
Sadly, it was a much different reunion than the last one I attended since my generation is now almost the oldest one. This particular reunion was started 31 years ago for the benefit of my paternal grandparents' descendants, most residing in southwest Ohio, and out of my grandparents' four children and their spouses, only one now survives, Aunt Virginia, the wife of my father's brother.

Return

After the reunion we headed back for the north country since Sandra wanted to also make this something of a vacation as well as a trip to see family. So we decided to see some of the Finger Lakes area of New York that we had only skirted on the drive down. This time though we stayed with freeways as far as Bath, New York, where we began our tour.
A few days later we arrived back in Canada and as a bonus for the return trip, we stopped in and saw Sandra's angelic Aunt Ruth in her new domicile. Shortly after that, we were back home and, as always, happily found everything as we had left it.
All in all, it was a great trip and neither of us were ready to see it end.

Ohio Trip June 2003 Photo Gallery




For previous news, click here.


Copyright © 2003 by .
All rights reserved.